Find confidence in your legacy with 9 simple steps! Download your e-book today!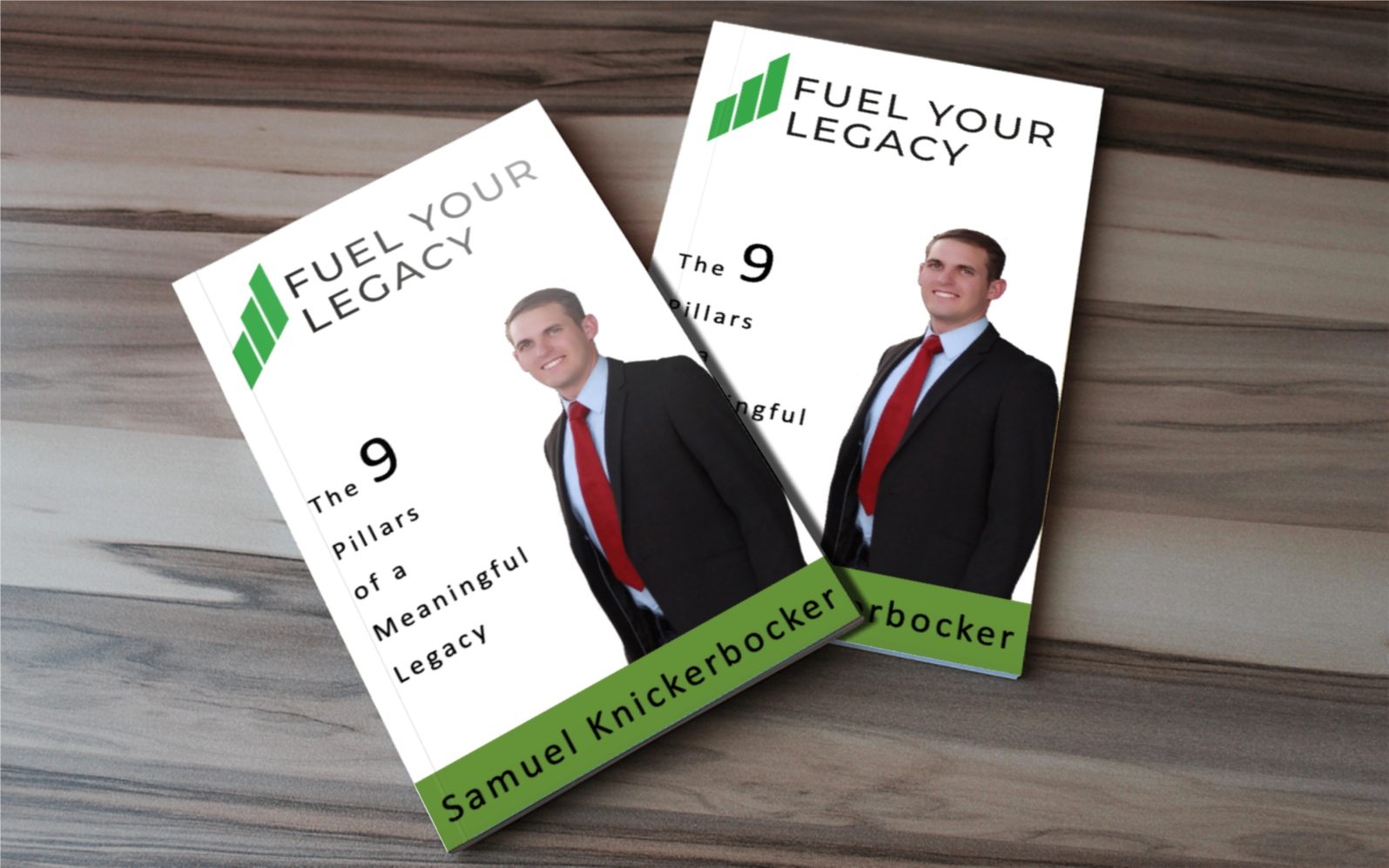 The Fuel Your Legacy Podcast
Ever wondered what sets apart the world's most successful entrepreneurs? Dive into our podcast and uncover not just the habits of millionaires but the very essence of what makes them tick. But here's where you come in: it's time to ask yourself the hard-hitting questions, the ones that transform potential into prowess. Are you ready to tap into your deepest ambitions, challenge your status quo, and sculpt your legacy? This isn't just about listening; it's about evolving. Take the leap, subscribe now, and let's embark on this journey of unmatched personal growth together.
"Sam is a fireball! He explained things in a way that was really easy for me to understand, and I love working with him. He's also very knowledgeable and funny. I would highly recommend working with him."
Jacob E.
"I have known Samuel for three years now and he has helped me reframe my mindset to have more positive and upbeat thoughts about my life and future. He truly understands what he teaches and practices what he preaches. Anyone would benefit from working with him!"
Kay H.
"Having Sam work with us with our goals has been eye-opening and very helpful. We are focused on the things that we truly value more than ever before! We have a better vision for our future than we did before meeting with him. We are grateful for the knowledge he has shared with us. It's definitely worth your time to meet with him!"
Natalie & Tyler R.
"Sam has a certainty of purpose second to none, he knows his primary aim and it gives him power. He is always found caring for the people closest to him and has a candid but fierce loyalty to the people he serves. I have found him to be very intelligent, yet humble, he knows there are people with different perspectives than him an enjoys striking up a conversation with anyone to have an authentic and humorous discussion on any subject."
Nathan B.
"My husband and I have had the pleasure of working with Sam and he has taken very good care of us since day one. It's not easy trusting a stranger with your dreams but he took the time to come to our home and help us understand how he could help us and got to know our family. He is an honest and trustworthy guy and you feel that as soon as you meet him. He has helped us to feel more secure, we don't have to worry about our future. Sam is a great guy with a lot to offer."
Natalie & Nathan S.
"Samuel is great to work with. A lot of people try to convince others of their ideas. Sam is much more professional than that. He asked me great questions, listened to my response, and then gave feedback. He provided options that were clear and easy to understand and helped guide me to conclusions that would help me reach my goals. Thank you, Samuel, Keep up the good work!"
Nathan S.
"Being a single woman entrepreneur I was worried because I did not have a clear understanding of my legacy goals. Samuel came into my life at just the right time. He spent the time to get to know me and my needs and was able to customize a strategy just for me. It's important for me to work with someone I trust and I trust Sam. He's become a friend and I am so glad that I now feel peace about my future!"
Britney H.
"I've known Samuel Knickerbocker since he was 11, and since I've known him, he has shown himself to be a focused and driven individual. His work ethic comes from starting early and working hard, overcoming personal disabilities which have given him empathy and appreciation for the condition of those around him. As a result of those early life experiences, he seeks now to lift up others to achieve their best. Sam is also a trusted friend who is true to his word and his principles. His influence is a benefit to my own life."
Paul V.
What will your life feel like in 25 years?
"I always enjoy Sam's presentations, he can engage the public on different levels. Sam always delivers his message in an accessible way using language so everyone can get it. To me, it's a very important trait that not everyone has."
-Alice C.
Identify Your Identity Webinar
About Me
Hello, I'm Sam Knickerbocker. My journey, like many, began with the weight of inherited beliefs and hand-me-down perspectives. Yet, it was these very challenges that carved my path to transformation, teaching me the power of shaping one's own legacy.
Throughout my life, I've turned constraints into catalysts, evolving from receiving worn-out legacies to crafting empowering narratives. Today, with my specialized 21st-century Legacy Strategies, I am passionate about guiding others on this transformative journey.
Why merely exist when you can leave an indelible mark? Together, we'll redefine your habits and mindset, setting the stage for unparalleled success. My mission is to ensure that your legacy is not just remembered, but celebrated.
Join me on "The Fuel Your Legacy Show", a testament to the countless lives I've been fortunate to touch. Let's collaborate, craft, and cherish a future that resonates for generations. Are you ready to embark on this legacy-building journey?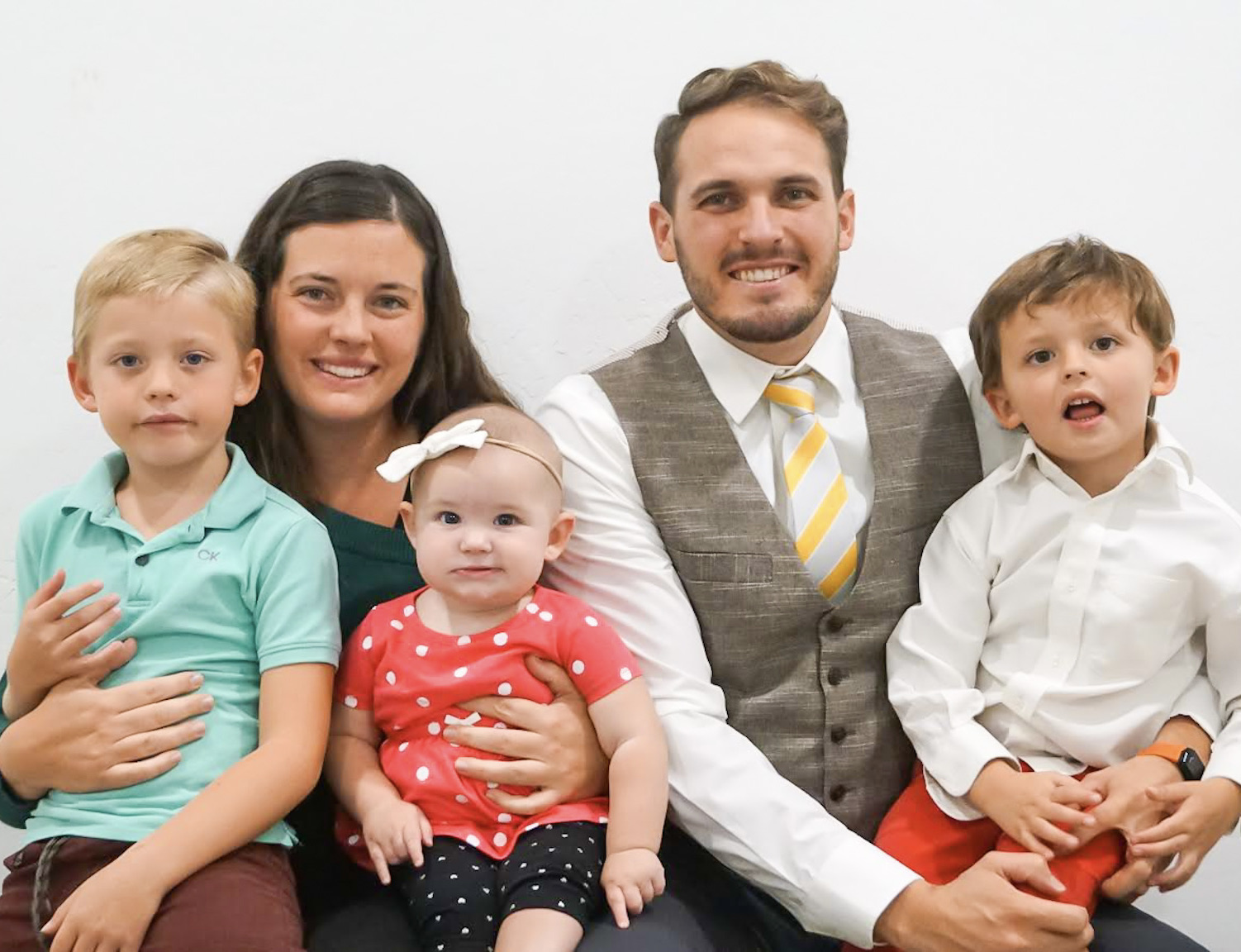 Engage in the full experience, join me on your favorite Social Media!
Let me know what you are working on. I'd love to assist you in building your meaningful legacy and increase your income while you're doing it.